Unique, Handmade Guitars, Basses
and Electric Upright Basses since 1969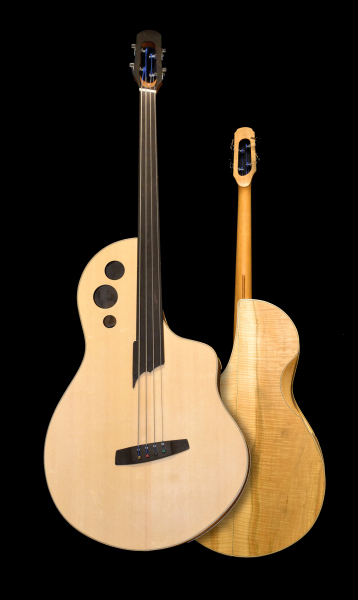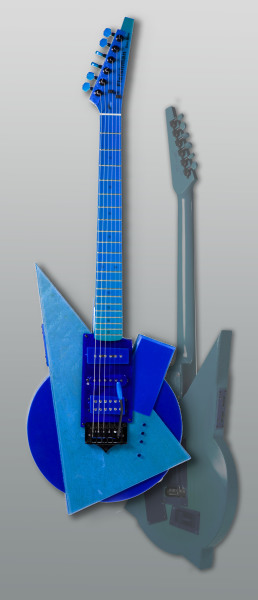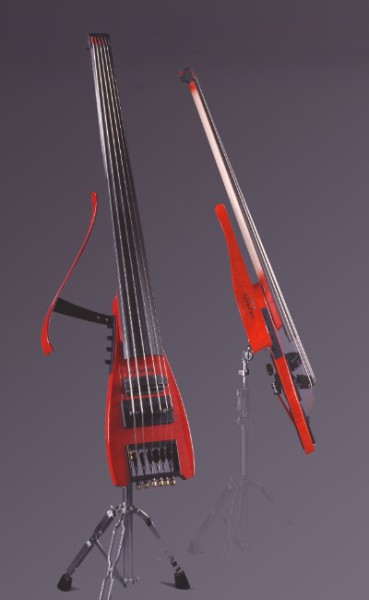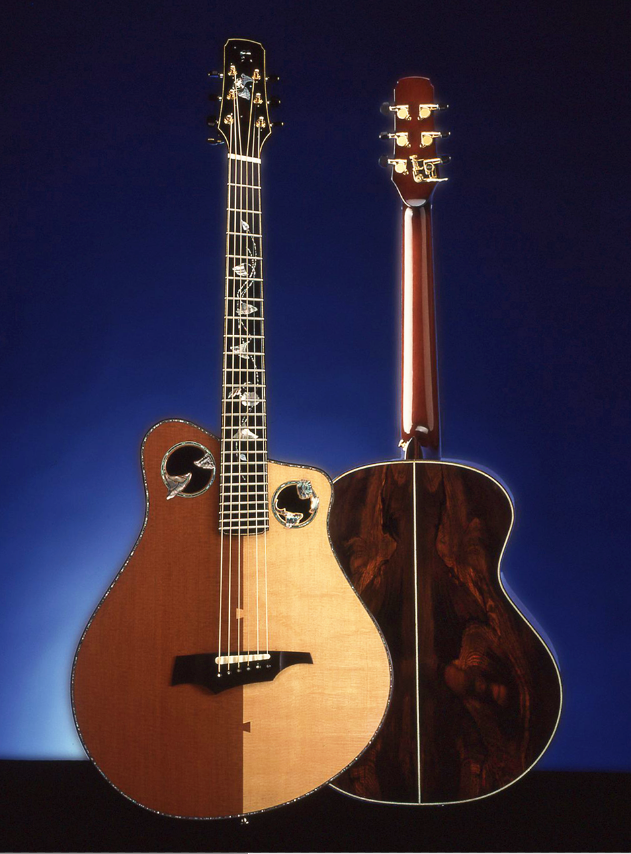 pushbutton pickup control,
The Compact Acoustic Big Bass
Curly maple and ebony 
with a Sitka top, 
back comfort scallops,
a side port and tone slot.
This bass holds its own 
with a full acoustic band and has the tone
(facing) Asymmetric Morning Glory 
(back) Jumbo Brazilian acoustic
Both guitars are of salvaged woods, including redwood and spruce tops and Brazilian Rosewood backs cut from a coffee table made in 1954.
     Red Rocket bowable electric upright 
with RMC piezo pickups
 and Bartolini magnetics
The floating arm simulates
the feel of the upper bout.
A sneak peek at a few instruments.  Use the buttons for a deeper look.